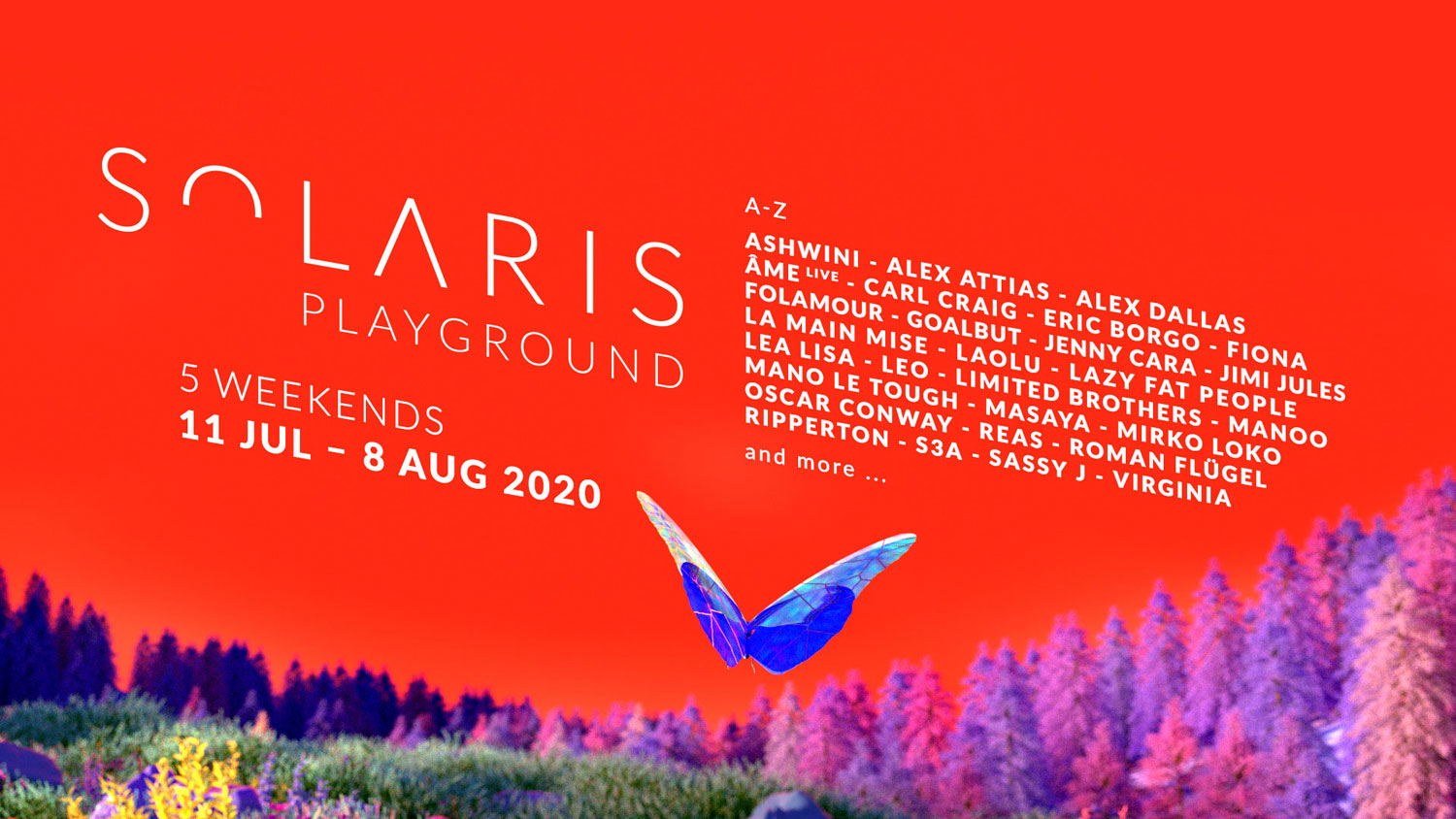 DAY 1 | SATURDAY – 11 JULY
MANOO (F)
Born in august 1974 under the sign of the Leo ascendant Sagittarius cant live without music, ladies and smoked chicken Manoo began his carreer in 1995 in Lyon .His musical culture at this time included a wide range of styles: Hip-hop(De la soul ,A Trib..
Born in august 1974 under the sign of the Leo ascendant Sagittarius cant live without music, ladies and smoked chicken Manoo began his carreer in 1995 in Lyon .His musical culture at this time included a wide range of styles: Hip-hop(De la soul ,A Tribe called Quest),Afro-beat (Fela Kuti, high life music..)and more specifically House music. He built himself a strong reputation as a Dj ,and more precisely for his capacity to dig out hot and exclusive tracks. In 1996 he became resident of the Ambassade known in France for having amazing sets and regularly hosted famous DJs. Thats how Manoo got the opportunity to heat the crowd for stars such as: David Morales; Kerri Chandler ;Todd Terry; Little Louie Vega; Dimitri from Paris; Dj Deep ;Saint Germain Thanks to his passionate and burning sets ,he gained week after week a larger and devoted following.

As a dj , Manoo is undoubtedly one of the greatest talent and a rising star of the French House community. In 2001,he made his first attempt as a producer. He started the Rodamaal project with his friends Alex and Rocco. Their first release love island on Jazz-up records obtained the press and Djs approval. This furthered their reputation and led Ben Watt -Everything but the girl , who is now a Dj and a label manager-to sign them on his own label BuzzinFly records. So they released the track Musica Feliz Rodamaal feat Nicinha on the English label. Manoo also made his solo debut on the same label the weeks after. In 2003 Manoo worked with Allen another Dj in Lyon. This first co-production proved to be a success too. Recognizing his talent Dj Deep managed to expose commercially the track The good reason .This co-production released on the excellent Parisian label Basenotic was played for months by DJs like Deep of course ,Laurent Garnier, Little Louie Vega , Dj Grégory , Llorca , David Duriez and many more 2004-2005 were also busy years including a co-production for Buzzin Fly records with a friend: Manoo & Francois A (6 in the morning & New life),a 4-tracks on Dj Deeps Label(Deeply rooted house records)..a new Rodamaal Remix for several artists and the outline of his solo album. Manoo:I was made for house music and music is my house.My motto is dance or die,when I see people standing still during my sets I feel like beat the shit out of them!
REAS (CH)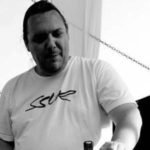 > check artist's Facebook Page
With more than 25 years of experience, DJ Reas stands out as a reference of house music in Geneva. Regularly playing in Switzerland and the most prestigious clubs in Europe, Reas' signature has always been to combine round and deep sounds with migrations of very sexy colors. Educated by the sound of funk and hip-hop in the 80's, DJ Reas has found the ultimate field of expression within the house music &techno. He is able to show all his influences, combining the sounds of Detroit and New York, with this never-ending curiosity to integrate the music of tomorrow into his sets.
MIRKO LOKO (CH)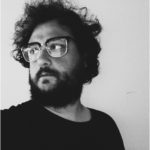 > Check artist's Facebook Page
Mirko Loko began his career at the end of the 90's in the Lausanne clubs and on the "Couleur 3 " national swiss radio. He gently became an unavoidable DJ and producer on the swiss scene, getting residencies in famous clubs like the now dead Matrix in Zurich or Loft Club in Lausanne. He became an accustomed artist to big swiss festivals like Vision or Montreux Jazz Fest.He then created Lazy Fat People beside of Ripperton and released a series of 12″ on Border Community and Wagon Repair before joining Cadenza where he released 2 beautiful albums named « Seventynine » and « Comet Plan ». Mirko was also remixed by legendary artists like Ricardo Villalobos, Sebastien Mulleart from Minilogue or Carl Craig one of one of his own mentors. He also worked on studio projects with Francesco Tristano, Derrick May or Stacey Pullen on prestigious labels like Planet E, Desolat or Visionquest. Today Mirko is a name synonym of quality who can be heard all over the world. His productions always contain a special kind of groove and particular textures which characterize his creative universe.
RIPPERTON (CH)
The highs and lows of a producer and dj in the chocolate mountains of the 21 century.
Of course, the easiest way to introduce Ripperton would be to mention a music career that spans over two decades and a body of work that includes four highly praised albums on Green and ESP institute, essential collaborations with fellow countrymen Mirko Loko (as Lazy Fat People) and Deetron (as Roots Panorama) as well as stellar remixes for Laurent Garnier, Radiohead, Beanfield or Joris Voorn. We could also point out that his music has been released on labels as prestigious as Planet E, Border Community, STHLM audio, Innervisions, Maeve, Systematic, Connaisseur or the infamous Music Man. Not to mention that his own label Perspectiv published 50 releases which were at the forefront of electronic dance music back then…
But no, we won't mention all that. Let's keep it modest and focused on the here and now. For example, you should know that despite releasing an ambient album (and working on a promising live set that prolongs it), Ripperton doesn't want to stop making House and Techno… no, that would be too easy! So instead he keeps forging an exciting musical path by releasing his own tracks and those of other luminaries such as Isolée, Lord of the isle, Soulphiction, Matt Karmil, Dj Nature, Bicep, Iron Curtis, Quarion or Baikal on his excellent Tamed musiq imprint (distributed by dutch
institution Clone).
MASAYA (CH)
> Check artist's Facebook Page
Masaya..

Mina Records / Chile ­ Switzerland Producer, DJ and label owner, Masaya likes playing with words in the same manner she manipulates sound.
Although originally from Chile Masaya has been based in Switzerland from the tender age of two. She spent her childhood and formative years in Lausanne immersing herself in it's rich culture and eventually music. The captivating Swiss club scene had her hooked from the age of fifteen, from Zurich to Geneva the mesmerising world of dance music was the spark that lit the musical bonfire. After an eye-opening experience in a DJ competition, and some inspiring words from a panel member (Paul Oakenfold) she locked down a residency in the legendary Lausanne venue D! Club.

For twelve years she honed her abilities in the famous institution, developing a keen sense for reading the room and picking the right record at exactly the right time. Whether she's playing indoors or out, nighttime or daytime, Claudia's multi-dimensional approach to DJ'ing and reading the crowd is unquestionable – a true master of her craft.

Outside of her touring schedule she runs a regular show 'Atakama' on Switzerland's biggest radio station, Couleur 3, meandering through the multifaceted realms of music featuring anything and everything from hip hop to electro-pop through to brooding techno or beautifully ethereal house.

2005 saw her focus turned to the studio itself with a string of vibrant releases on labels such as NUM, Perspectiv and of course from 2008 her very own Mina Records. Mina means 'pretty girl' in her native tongue and is a slick nod to her intentions and creative path intended for the ever-impressive imprint. She explains "I wanted to nourish the feminine touch in music, be it produced by a man or a woman, and sustain the music I love by choosing and proposing it to others". Tribal vibes, hypnotic voices, seductive atmospheres – these are all things you can expect to hear on Mina Records. Among some of the artists she has signed are Swiss talents like Ripperton, Agnes and Chaton, as well as international producers like Rene Breitbarth, Pawas, Clara Moto or Sei A, Agaric, Petar Dundov or Sasse

The name Masaya is itself a play on words; Masaya rings similar to 'mas alla', meaning 'further' in Spanish and if her past accomplishments, in the studio and out, are anything to go by, she'll be going just that in 2016 and beyond.
OSCAR CONWAY (CH)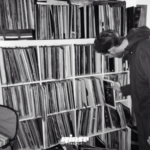 From Leeds – Based in Lausanne, Switzerland. 
Owner of Le Gram Records shop
DAY 3 | SATURDAY – 18 JULY
LAOLU (CH)
ÂME live (D)
JIMI JULES (CH)
LIMITED BROTHERS (CH)
SASSY J (CH)
ALEX ATTIAS (CH)
DAY 5 | FRIDAY – 24 JULY – CANCELLED BAD WEATHER
DAY 6 | SATURDAY – 25 JULY
VIRGINIA (D)
LA MAIN MISE (CH)
ROMAN FLÜGEL (D)
DAY 7 | SUNDAY – 26 JULY – CANCELLED BAD WEATHER
REAS (CH)
ALEX DALLAS (CH)
MANO LE TOUGH (IE)
DAY 9 | SATURDAY – 1 AUGUST
JENNY CARA (CH)
ASHWINI (CH)
S3A (F)
FOLAMOUR (F)
DAY 10 | SATURDAY – 8 AUGUST
CARL CRAIG (USA)
EXTRA DAY | SATURDAY – 15 AUGUST
DIXON (D)

Breathtaking scenery at 2'340m.
Polished Swiss and international electronic music program
BBQ, raclette and local products as well as bars and restaurants all day long
Mixed activities will be offered: ping pong, babyfoot, pétanque, lounge chairs or even sun-bathing.
Mandatory reservation
Capacity limited 300 persons.
Outdoor event, please bring warm clothes & good shoes.
LOCATION
Gondola lift | ~15 min ride (up or down)
CHALET D'ADRIEN *****
CHF
350
/

Night Chambre prestige
or CHF 480.00 / night for a suite with salon
MONTPELIER ***
from CHF
120
/

Night in Superior room